Elijah B. Saleem (September 17, 1973 – October 25, 1998), better known by his stage name Fo' Clips Eclipse and formerly Young Malcolm, was an American rapper and singer from Compton, California. He was a member of the Bloods & Crips collective of Dangerous Records, with whom he made appearances on the albums Bangin' on Wax and Bangin' on Wax 2... The Saga Continues under the alias Young Malcolm. Despite being a Crips gang member, he sang the hooks on the songs "Piru Love" from Bangin' on Wax and "Bitchez Kan't Ride 4 Free" on the Damu Ridas album.
In 1995, he released his solo album, Just Be Thankful.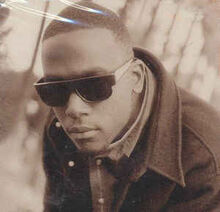 Community content is available under
CC-BY-SA
unless otherwise noted.