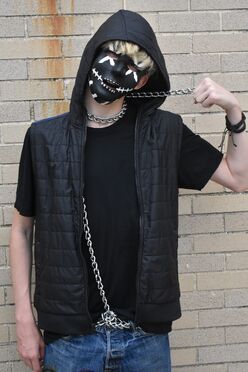 BL8KE G is a rapper born and raised in Long Island, New York. He is commonly known for his fast flows, unique song style, and 'Crazy' appearance. In videos and concerts he is usually wearing a mask or face-paint, along with other theatrics. His previous stage name was 'That Rapper Tesla' , which he changed as he wanted a name that better suited him and his brand.
DISCOGRAPHY:
Projects released under the name That Rapper Tesla:
June 2017 - Shock Value
January 2018 - E.M.P.
Projects released under the name BL8KE G:
November 2018 - Resurrection
BL8KE G is a very prominent figure in the Long Island music scene. Big music figureheads have reacted to his songs, such as Adam 22 from No Jumper & Crypt. He has collaborated with big names such as Dekap, and Sniper J, along with fellow long island locals like Grafic. As a fully independent artist, he writes, records, mixes & masters, creates cover art, edits the music videos, promotes, and sells his original clothing brand.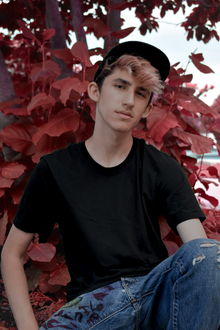 Community content is available under
CC-BY-SA
unless otherwise noted.